MONTHLY MOVIES ON THE BIG SCREEN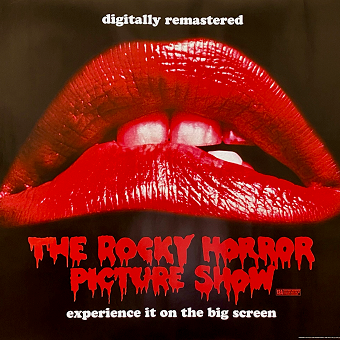 Back by popular demand! Two screenings of the 1975 cult classic starring Tim Curry and Susan Sarandon.

Presented by:
For the Love of It
Colleen Frei & Arius Elvikis

One Classic Screening + One Screening with a Shadow Cast

What's a Shadow Cast?
A shadow cast is an ensemble of artists that act out the movie while it is playing; oftentimes dancing and singing live. They also serve as the catalysts for the audience cues to participate in callbacks and use their props.

Prop Bags - $10
Includes: instructions, rice, flashlight, noisemaker, toilet paper, party hats, bell, playing cards, newspaper, party poppers, feather boa, garter and rubber gloves.

All proceeds from Prop Bags benefit the Music Theatre of Wenatchee College Scholarship program.

NOTE: Audience members will be required to be fully vaccinated OR show proof of negative Covid-19 test for all performances and public events held indoors. Masks are required to be worn at all times while not actively eating or drinking.